A disk harrow is often used in agricultural lands, farms, lawns, and gardens to cultivate the soil before planting seeds. This tool levels the ground by removing clumped and packed soils. It also removes weeds to ensure that the soil is at its ideal state for planting.
There are different types of disk harrows. These include single action, double action, and offset disk harrow.
An offset disk harrow, as its name suggests, can be used in an offset position.
This shift in hitch makes the harrow to easier to move either to the left or right side of the tractor. This type of disk is now highly popular since it is consistent in providing smooth soil for planting.
Different Disk Harrow Parts
The typical disk harrow parts include the following:
These disks can come in the form of round, notched, or smooth ones with square holes in the center. Most disks have self-sharpening features; however, the edges may become dull due to regular wear and tear and constant use on rocky or stony fields. When they become blunt, you can ground the edges with a portable electric grinder or replace the disk.
Disk gang. A harrow needs to have three to 13 disks placed on the square shaft which is often referred to as the gang bolt or gang shaft. When these discs are assembled on the shaft, it is called a disk gang.
Each disk gang requires a square frame to scrape out any soil material which can get stuck on the harrow disk.
Weight boxes. Some disk harrows need a bolted box with weights. This weight box allows the harrow to penetrate the soil better.
Shopping for Disk Harrow Parts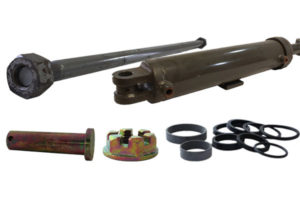 In case you need to replace your old disk harrow parts or simply require new ones, you can go to the nearest store or supplier selling farm or agricultural equipment and parts. You can also shop online since various manufacturer and supplier sites offer these products as well.
"If you choose to order the part online, make sure you select a reputable shop or supplier. Make sure their products are genuine and of the best quality. Find out if they offer competitive prices as well."
Take the time to check if the online store offers delivery and shipping services so that you can have your purchased items delivered to your home or place of work.
Lastly, before buying anything, make sure you get details about their warranty and their terms on item replacement, returns and refunds.